Fragrance Lamps Gift Sets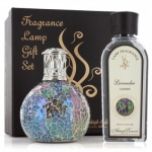 The Ashleigh & Burwood Fragrance Lamp is the ultimate product to refresh the home!These fragrance lamps represent quality, luxury and above all style.
Each lamp comes complete in a beautiful presentation box, together with full instructions for use, wick and stone and a handy little funnel for adding the fragrance oil which is included in the gift set.
There are no products to list in this category.