Functional dragons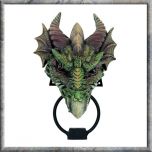 This section has functional dragons, such as door knockers, pen pots and candle holders.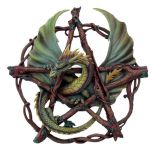 This stunning wall plaque designed y Anne Stokes has a dragon entwined in a pentagram made of twigs..
View Product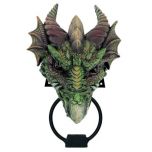 This superbly detailed dragons head is made from high quality resin stands 23.1cm in height. It has..
View Product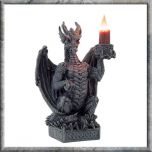 Very popular black Dragon sitting holding a candle or incense cone holder.15cms high...
View Product
Showing 1 to 3 of 3 (1 Pages)