Oracle and Tarot Cards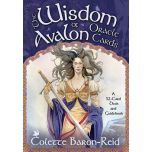 Some people that wonder what the difference is between tarot cards and Oracle cards. One brief difference will be the tarot cards are used for many different situations, whereas Oracle cards are more personal within that persons self.
The difference between an Oracle card deck and a Tarot card deck is that Oracle cards do not have suits or negative meanings as the Tarot may do. The standard modern deck of tarot consists of 22 Major Arcana and 56 Minor Arcana cards. Oracle card decks involve the power of positive thought and metaphysical beings such as angels, fairies, mermaids and unicorns. An oracle deck has a non-fixed number of cards
Oracle card decks provide insight and positive outlooks for anyone who connects with them. Oracle cards are similar to Tarot card decks. Oracle cards and Tarot cards both come in the form of a deck of beautifully illustrated deck of cards with meanings relating to each individual card.
Today you will find a large variety of Oracle Card decks or Tarot Card Decks. Both the Oracle or Tarot can give you guidance and insight to any situation or the future.
There are so many different varieties of Oracle card decks or Tarot Card decks how do you choose the right one for you?
If you are drawn towards a deck or a certain type appeals to you or just jumps out at you then that is the deck for you at this time whether it is an oracle card deck or a tarot card deck. This is the deck that you should begin with. Over time as your development grows you may become drawn to other decks as well.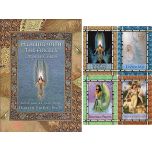 Your guardian angels have messages that can help you heal every area of your life! This set of 44 or..
View Product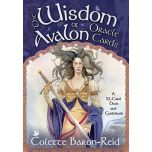 The Wisdom of Avalon Oracle Cards is a very popular set by Colette Baron-Reid is a 52-card divinati..
View Product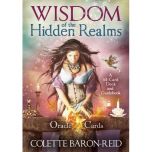 Mystics have passed down stories of magical realms hidden from mortal sight, bridging the world of N..
View Product
Showing 1 to 3 of 3 (1 Pages)